MEBO is a 501(c)(3) organization and a member of the Evangelical Council for Financial Accountability (ECFA) in good standing. Contributions to MEBO represent the combined efforts of the Western Church and the Global Church – the gifts of individual donors and churches making up a significant part of a diversified funding stream – and are stewarded carefully to support the ministry of our partners on the ground in Lebanon.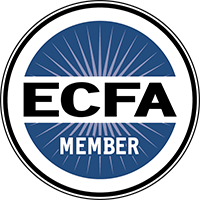 MEBO operates well below the standard percentage for operations to support a non-profit and is pleased to also provide an year-end grant to LSESD with any remaining funds.  MEBO supports the following ministries within the Lebanese Society for Educational and Social Development: The Arab Baptist Theological Seminary (ABTS), the Dar Manhal Al Hayat (DMAH) publishing house, Beirut Baptist School (BBS), the SKILD Center (Smart Kids with Individual Learning Differences), Baptist Children and Youth Ministry (BCYM), and MERATH (Middle East Revive and THrive).
You can now give to MEBO by shopping with AmazonSmile and PayPal.